Seaside Deli Beer & Wine
Opens at 8:00 am 8:00 am - 2:00 am
Sunday

8:00 am - 2:00 am

Monday

8:00 am - 2:00 am

Tuesday

8:00 am - 2:00 am

Wednesday

8:00 am - 2:00 am

Thursday

8:00 am - 2:00 am

Friday

8:00 am - 2:00 am

Saturday

8:00 am - 2:00 am
Type:
American
,
Beach Food
,
Sandwiches & Subs
Features:
Bar/Lounge
,
Cafe/Deli
,
Carry-Out
Seaside Deli, Beer & Wine is a Deli and Convenience store known among the locals for cleanliness, quality food that is value priced as well as fast, friendly service.
Over the years we have made a few changes (okay alot of changes) to better serve our customers. Now we have tables, a bar and FREE WIFI, but some things never change - for us it's the family, the service and the quality. We feed Your Family like Our Family!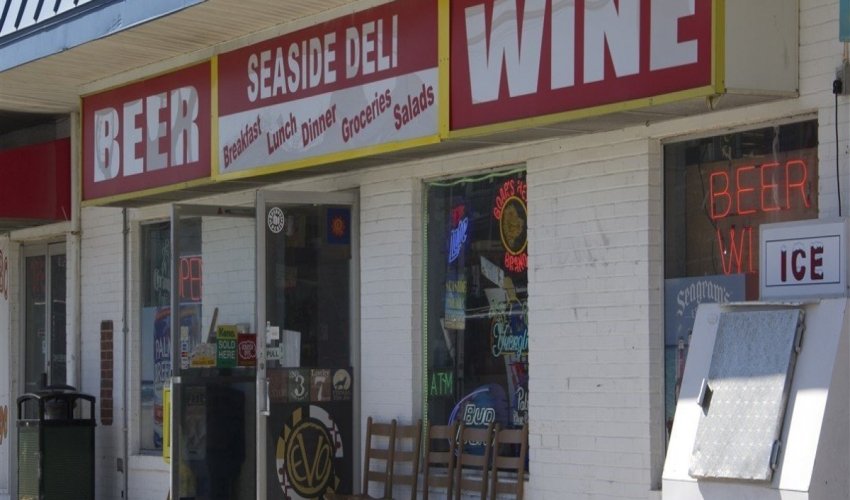 $
Recent Reviews
TripAdvisor Traveler Rating
5
Seaside Deli Beer & Wine
31
#152 of 417 Places to Eat in Ocean City
Subs
Ozzie makes a mean sub,you have to give them a try.Very friendly people.So,stop by and take that chance..
1128jessy
2020-08-18 13:50:10
Seaside Deli Beer & Wine
Locals, great food, convenient, clean
THIS IS WHERE THE LOCALS GO! This is the place to go when the restaurants close up. Their food is amazing. They have breakfast, lunch and dinner. You can grab a bite and sit down with a beer if you...
CryptoVacations
2022-07-25 18:59:26
Seaside Deli Beer & Wine
Great sub!
We were visiting OC and our last night there and didn't feel like going out to eat so started looking for a takeout place. After reading the forum on OC we decided to try the deli. We just ordered...
jerseygurl903
2022-08-12 13:55:36
Seaside Deli Beer & Wine