River Run Golf Club & Community
7:00 am - 8:00 pm
Sunday

7:00 am - 8:00 pm

Monday

7:00 am - 8:00 pm

Tuesday

7:00 am - 8:00 pm

Wednesday

7:00 am - 8:00 pm

Thursday

7:00 am - 8:00 pm

Friday

7:00 am - 8:00 pm

Saturday

7:00 am - 8:00 pm
A Gary Player Signature Course
Just when you thought you've played them all, along comes River Run. Designed by golf legend Gary Player, River Run takes full advantage of its spectacular landscape to surprise and delight you again and again. The front side has a Scottish links flavor, and the back side is cut out of rolling terrain and magnificent pines to test the best player in you. All 18 holes work together to provide the most diverse and satisfying golf experience imaginable. Stay and play at River Run. Condominium and townhome golf packages available.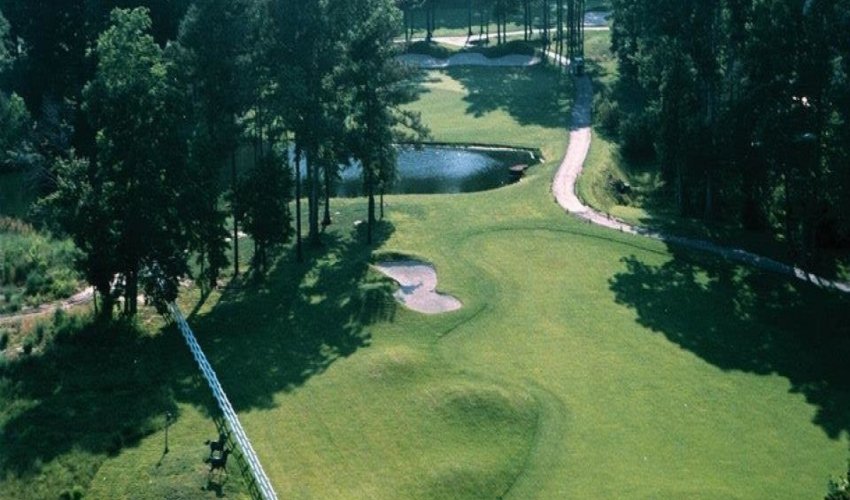 Recent Reviews
River Run Golf Club & Community
Keith Lorance : 4 on 11/18/2023 3:38 pm
The course was in great condition when we played. The pace was spaced nicely and it was challenging. The over crowded construction being done throughout the front is a little much but overall decent experience.
Keith Lorance
1700321913
River Run Golf Club & Community
Bradley P : 5 on 9/2/2022 1:52 am
I really enjoyed my experience at River Run Golf course. The layout is really interesting and scenic. The staff was very helpful and kind. Bill, in particular was very helpful and pleasant to talk to. I will definitely be coming back to play here next time I'm in OC!
Bradley P
1662083542
River Run Golf Club & Community
John Stafford : 1 on 4/22/2023 8:05 pm
Came down for 3 rounds of golf
Man of War-$99
Ocean City Seaside-$95
River Run- $125***

This is my second time playing River Run and I was just disappointed with the conditions. I'm willing to spend money for a nice round of golf, but $124 is not worth the money. Driving range has fake rubber balls. Construction all over the 2nd hole. Water in the bunkers (10th) and it hasnt ran all week. Half of the greens had debris from the trees. Every putt was bumpy. I would recommend another place, save your money.
John Stafford
1682193950
River Run Golf Club & Community