River Run Golf Club & Community
7:00 am - 8:00 pm
Sunday

7:00 am - 8:00 pm

Monday

7:00 am - 8:00 pm

Tuesday

7:00 am - 8:00 pm

Wednesday

7:00 am - 8:00 pm

Thursday

7:00 am - 8:00 pm

Friday

7:00 am - 8:00 pm

Saturday

7:00 am - 8:00 pm
A Gary Player Signature Course
Just when you thought you've played them all, along comes River Run. Designed by golf legend Gary Player, River Run takes full advantage of its spectacular landscape to surprise and delight you again and again. The front side has a Scottish links flavor, and the back side is cut out of rolling terrain and magnificent pines to test the best player in you. All 18 holes work together to provide the most diverse and satisfying golf experience imaginable. Stay and play at River Run. Condominium and townhome golf packages available.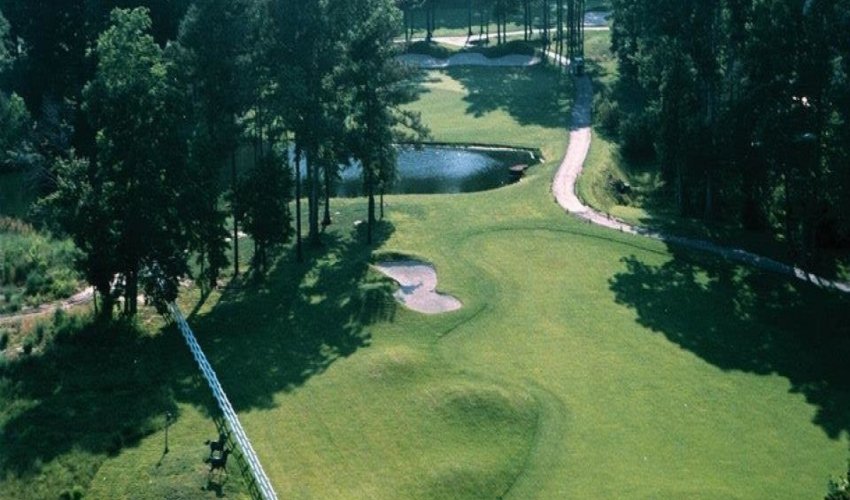 Recent Reviews
TripAdvisor Traveler Rating
4
River Run Golf Club & Community
33
#9 of 12 Outdoor Activities in Berlin
golf/steak dinner
Nice course and our agency gets us a deal on Thursday if we play after noon. Free steak dinner that was excellent. Nice course that has risk and reward holes, open spaces and tree lined fairways...
1969sw
2019-05-12 11:17:50
River Run Golf Club & Community
River run golf course
Course was in terrible condition At least 6 fairways were in total state of repair Lucky to find grass on many of them. How they charge $80 for a round of golf is a mystery and a robbery. It's a...
williamsil70
2019-08-06 12:27:01
River Run Golf Club & Community
Awful, disappointing experience..
Course was in terrible condition. Greens aerated (no prior notice); fairways were all beaten up and disgraceful. Bunkers full of mud and waterlogged. Pace of play glacial. $80? $8 might have been a...
Mark C
2019-08-27 12:04:46
River Run Golf Club & Community