Pines Public House & Eatery
Opens at 11:00 am 11:00 am - 9:00 pm
Sunday

9:00 am - 9:00 pm

Monday

11:00 am - 9:00 pm

Tuesday

11:00 am - 9:00 pm

Wednesday

11:00 am - 9:00 pm

Thursday

11:00 am - 9:00 pm

Friday

11:00 am - 10:00 pm

Saturday

11:00 am - 10:00 pm
Type:
American
,
Asian
,
European
,
Seafood
,
Steak/Steakhouse
Check out this brand new eatery in Ocean Pines! Offering elevated dishes in a welcoming atmosphere, this new restaurant has organic American food and delicious craft cocktails. With popular seafood dishes like scallops and crab cakes, and even vegetarian and vegan options like Buddha Bowls and vegan stir-fry, this restaurant is sure to have something for everyone.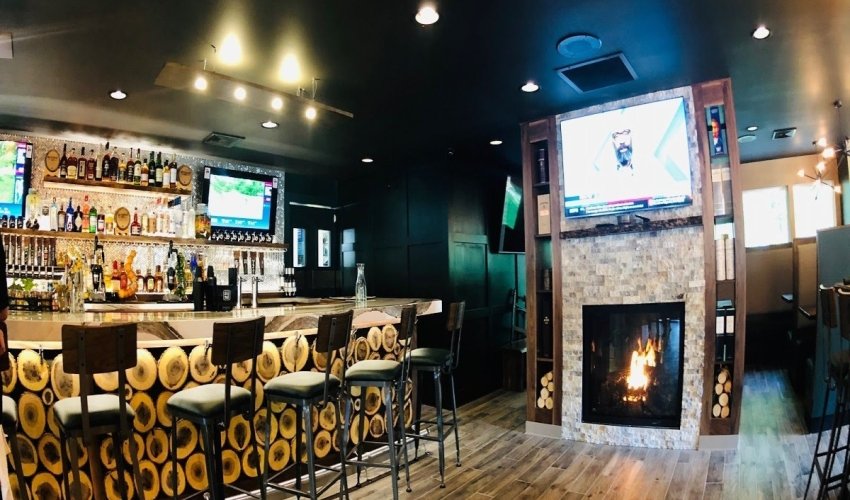 $$ - $$$
Recent Reviews
TripAdvisor Traveler Rating
4
Pines Public House & Eatery
45
#21 of 62 Places to Eat in Berlin
Great Meal at the public house!
Great meal at the public house! 12 oz bone in pork chop had excellent flavor, and the cheddar grits were a nice accompaniment. Furthermore, "Gentleman's pour" bourbon was defiantly worth the extra...
FalconsNest12
2022-07-05 18:27:35
Pines Public House & Eatery
Thought Gordan Ramsey was filming there at first
Their website promotes Local Craft Organic which is an absolute farce. Local yes, but this restaurant knows nothing about craft or organic. Visited my father who lives in the Pines over the weekend...
TERRY D
2022-09-21 06:37:57
Pines Public House & Eatery
Very Impressed!
Wonderful food and wonderful service. This was my first time eating here and I brought 20 people with me. I could not have been more pleased. Everyone raved about their food and the prices were...
Dave K
2022-12-03 14:23:57
Pines Public House & Eatery