Old Pro Golf
10:00 am - 10:00 pm
Sunday

10:00 am - 10:00 pm

Monday

10:00 am - 10:00 pm

Tuesday

10:00 am - 10:00 pm

Wednesday

10:00 am - 10:00 pm

Thursday

10:00 am - 10:00 pm

Friday

10:00 am - 10:00 pm

Saturday

10:00 am - 10:00 pm
Explore Caribbean Pirates or Safari Village Indoor course!  Don't forget about our arcade as well!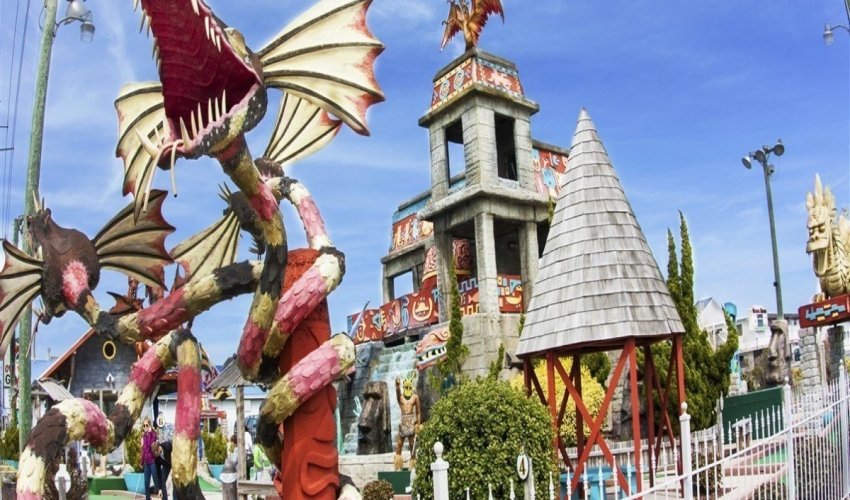 KJ's train run : 5 on 7/6/2023 5:24 am
My family and me had a very good time here our last day in ocean city. We were going to go on the boats but went here instead because of the hurricane that hit. I'm glad we stopped. It was a very nice course and I was surprised it was eighteen holes instead of nine for the price! It had a lot of nice features. The only thing I didn't like is the holes over the bridge because everyone slowed down and it took awhile. But definitely glad we stopped one of the best courses around ocean city. The arcade was fun as well.
KJ's train run
1688621096
Old Pro Golf
Doug : 4 on 9/2/2023 8:31 pm
Crowds weren't terrible but the outdoor course could DEFINITELY use a facelift. The course is showing plenty of signs of wear, puddles throughout the landscaping in areas there shouldn't be water, worn out greens and just signs of wear and tear. We didn't play the indoor course but it looked a little bit better than the outdoor.

We have a house down in Ocean City and love to minigolf and I cant see us returning here as there are a ton of better options in town.
Doug
1693686692
Old Pro Golf
Stephanie Ches : 5 on 8/16/2023 9:18 pm
We had an amazing time. There was so many people but the time flew by. We like to try new places all the time but if we ever get stuck in the rain we will be returning here. The kids got some random hole in ones that weren't easy, so it was cool!!
Stephanie Ches
1692220703
Old Pro Golf