Old Pro Golf
10:00 am - 10:00 pm
Sunday

10:00 am - 10:00 pm

Monday

10:00 am - 10:00 pm

Tuesday

10:00 am - 10:00 pm

Wednesday

10:00 am - 10:00 pm

Thursday

10:00 am - 10:00 pm

Friday

10:00 am - 10:00 pm

Saturday

10:00 am - 10:00 pm
Just one of the amazing Old Pro Golf locations in Ocean City, Maryland! Explore the Renaissance Castle and play a game of mini golf.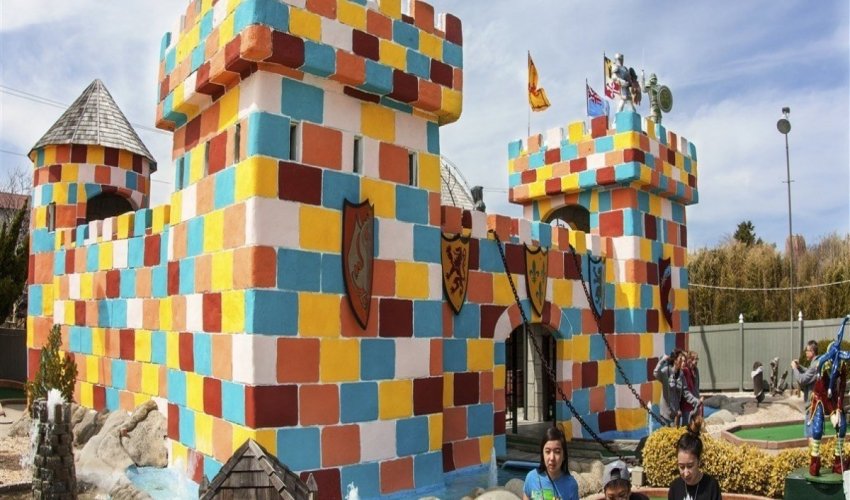 Doug : 4 on 10/30/2023 2:01 am
Very nice minigolf course that is pretty well maintained and has some cool features. It's definitely not a very challenging minigolf course and there were quite a few obstacles that were either broken or just not turned on. The greens are nice, place just needs a little TLC.
Doug
1698631313
Old Pro Golf
Cameron Rankin : 5 on 9/8/2023 11:49 pm
So much fun after a nice morning at the beach! A nice easy 18 holes with a couple more interesting holes intermixed. Even if the course is a little easy the statues and the art make this place a special piece of Ocean City!
Cameron Rankin
1694216988
Old Pro Golf
Greg Walter : 5 on 8/26/2022 12:45 pm
We had a very good experience here and we'll go back at some point. The course had some good holes with the very interesting props. We went just after lunch time and had no problem with waiting. The staff was very helpful and pleasant. As far as mini golf goes, the price here was about the same as we found other at courses. Don't forget to grab the $2 off coupon from the Ocean City coupon book. You can probably find this book at the place you're staying.
Greg Walter
1661517924
Old Pro Golf