Odyssea Jet & Prop Shop | Boat and Jetski Service Shop
9:00 am - 5:00 pm
Monday

9:00 am - 5:00 pm

Tuesday

9:00 am - 5:00 pm

Thursday

9:00 am - 5:00 pm

Friday

9:00 am - 5:00 pm

Saturday

9:00 am - 5:00 pm

Wednesday

9:00 am - 5:00 pm
Odyssea Watersports has opened a full-service watercraft repair shop and storage facility. They offer service, summer/winter storage, trailer repairs, and sales on new load rite trailers, pre-owned boats, and jet skis. Their shop is located in Ocean Pines, MD just minutes from Ocean City, MD.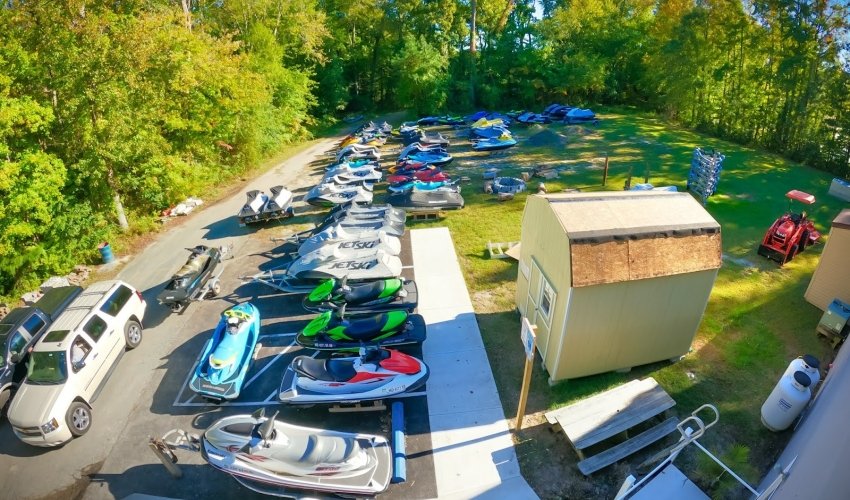 Recent Reviews
Odyssea Jet & Prop Shop | Boat and Jetski Service Shop
bethany durst : 5 on 6/23/2023 5:02 pm
The best around! From rentals, to In season and offseason storage, to general repairs and service - odyssea is a one stop shop and my go to! Ron, Justin and their team are super knowledgeable and experienced and always go above and beyond!
bethany durst
1687539757
Odyssea Jet & Prop Shop | Boat and Jetski Service Shop
Rick Farr : 5 on 12/20/2022 1:38 am
First time using Odyssey to winterize my boat and couldn't be happier. They are very prompt and very effective in communication what service they performed on my boat. They sent pics of my boat after it was wrapped and informed me of the service that will be performed before it goes back in the water. I highly recommend Odyssey for your boat maintenance.

Thanks Rick
Rick Farr
1671500329
Odyssea Jet & Prop Shop | Boat and Jetski Service Shop
George Farmer : 5 on 7/5/2022 8:43 pm
The guys at Odyssea are awesome. I was having a problem with my waverunner not turning over and thought I had a locked engine. They came to my house and towed my ski to the ramp and trailered it back to their shop. I had a breakdown of what was needed within a day or two and once the repairs were authorized by me they had it fixed within a few days. I was able to take ot out this July 4th weekend and the thing is running better than it has in years. Thank you to Justin and the guys over at Odyssea for great service and getting us back on the water.
George Farmer
1657053800
Odyssea Jet & Prop Shop | Boat and Jetski Service Shop