Ocean City Florist and Gifts
9:00 am - 5:00 pm
Monday

9:00 am - 5:00 pm

Tuesday

9:00 am - 5:00 pm

Wednesday

9:00 am - 5:00 pm

Thursday

9:00 am - 5:00 pm

Friday

9:00 am - 5:00 pm

Saturday

9:00 am - 3:00 pm
The friendly staff at Ocean City Florist can create beautiful flower arrangements and gifts suitable for all of your gift-giving needs. As the preeminent Ocean City florist, Ocean City Florist can deliver flowers to Ocean City and surrounding areas, with same day flower delivery in Ocean City, MD available at no extra cost. Ocean City Florist can also make deliveries nationwide through our network of reliable florists.
Fresh flowers are a wonderful gift for every occasion. Ocean City Florist, a leading Ocean City florist, has a wide selection of flowers and gifts, from romantic red roses to tasteful sympathy arrangements to gift baskets. No matter the reason, whether it's your anniversary or a get well gesture, Ocean City Florist can provide beautiful and inexpensive arrangements to suit your budget. Trust Ocean City Florist to deliver exquisite flowers and gift baskets in Ocean City MD.
Sending flowers to Ocean City and nationwide has never been easier. We gladly accept orders online or you may choose to browse our website and phone in your order to our shop. Don't see exactly what you want? We can create a custom gift baskets designed to perfectly fit your special occasion. When you need to send the very best, select Ocean City Florist, your local Ocean City flower shop.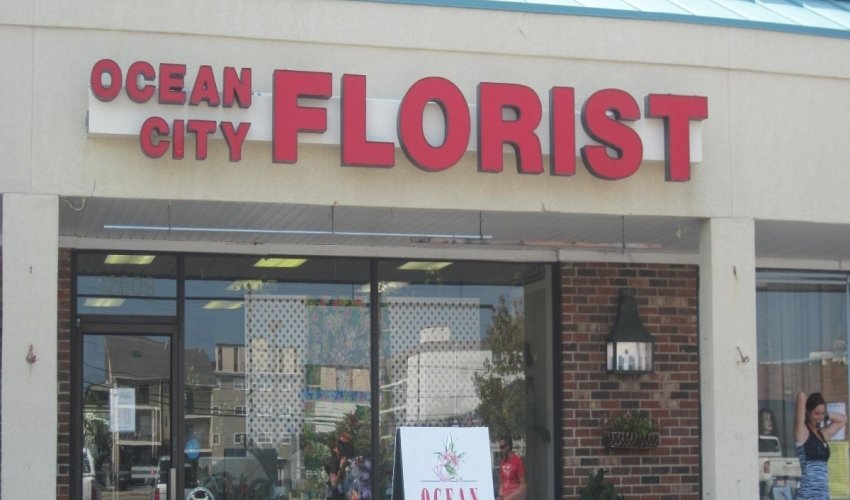 Recent Reviews
Ocean City Florist and Gifts
Melissa Grubowski : 5 on 10/1/2023 1:08 pm
Excellent service and their arrangements are beautiful. Walked in with a last minute request and the ladies could not have been more accommodating! They also have nice home decor items. Highly recommend!!!
Melissa Grubowski
1696165680
Ocean City Florist and Gifts
Holly DONOVAN : 5 on 6/26/2023 8:25 pm
Has the joy of working with Dana and needed a same day delivery and she and Denise made it happen for a very special person. They always accommodate and go above and beyond in their customer service and make sure everyone is satisfied. Awesome to have such a wonderful business in our community. Thank you.
Holly DONOVAN
1687811144
Ocean City Florist and Gifts
Rita Danhardt : 5 on 5/13/2023 4:22 pm
I really find that Ocean City florist is an awesome establishment. There has never been a time that I've gone there with whatever strange thought I have in my mind for flowers that they haven't been able to translate it into something gorgeous. The employees are wonderful to work with and their flowers are always beautiful. Even if it's something that I need immediately, they are patient and do beautiful work. Thank you!
Rita Danhardt
1683994962
Ocean City Florist and Gifts