Microtel Inn & Suites by Wyndham Ocean City
12:00 am - 11:59 pm
Sunday

12:00 am - 11:59 pm

Monday

12:00 am - 11:59 pm

Tuesday

12:00 am - 11:59 pm

Wednesday

12:00 am - 11:59 pm

Thursday

12:00 am - 11:59 pm

Friday

12:00 am - 11:59 pm

Saturday

12:00 am - 11:59 pm
Located in the heart of West Ocean City, MD, the Microtel Inn & Suites is the ideal location for your next visit to the Eastern Shore! Only a short drive to the Ocean City Beaches and Assateague Island, we are surrounded by family attractions, countless retail shops, and a plethora of dining options. All rooms are well-equipped with a mini-refrigerator, microwave, flat-screen HDTV, and other amenities that you enjoy in your very own home. Enjoy an early morning dip in the pool or a visit to the Fitness Center before heading out to see the local sites!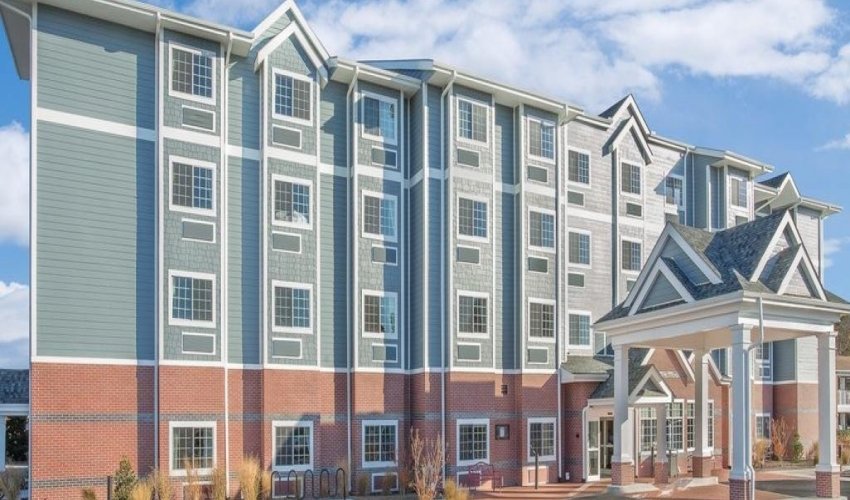 $
Recent Reviews
TripAdvisor Traveler Rating
5
Microtel Inn & Suites by Wyndham Ocean City
512
#8 of 117 hotels in Ocean City
Quick family stop for day
No major complaints. We would stay in this area again. Everything is close by even short drive to beach. Had pool but we didn't have time to enjoy. The breakfast is great but waffles are the...
santos42aa
2022-08-12 15:51:06
Microtel Inn & Suites by Wyndham Ocean City
Charging My Card Before My Actual Check-In
I would have given 4 stars however, the desk clerk contacted me by phone at around 2:45 to see if I was still coming for my hotel stay as she was CHARGING the stay to my room and stated my card was...
zeemee4u
2022-09-06 12:27:14
Microtel Inn & Suites by Wyndham Ocean City
Wonderful Hotel
Wonderful hotel. A pair of beautiful glass dolphins greet you at the door...the desk clerk was extremely friendly....the room was beautifully designed and very, very clean. We had a big soft...
LITravelBug
2022-10-19 07:03:12
Microtel Inn & Suites by Wyndham Ocean City