Microtel Inn & Suites by Wyndham Ocean City
Open Now 12:00 am - 11:59 pm
Sunday

12:00 am - 11:59 pm

Monday

12:00 am - 11:59 pm

Tuesday

12:00 am - 11:59 pm

Wednesday

12:00 am - 11:59 pm

Thursday

12:00 am - 11:59 pm

Friday

12:00 am - 11:59 pm

Saturday

12:00 am - 11:59 pm
Located in the heart of West Ocean City, MD, the Microtel Inn & Suites is the ideal location for your next visit to the Eastern Shore! Only a short drive to the Ocean City Beaches and Assateague Island, we are surrounded by family attractions, countless retail shops, and a plethora of dining options. All rooms are well-equipped with a mini-refrigerator, microwave, flat-screen HDTV, and other amenities that you enjoy in your very own home. Enjoy an early morning dip in the pool or a visit to the Fitness Center before heading out to see the local sites!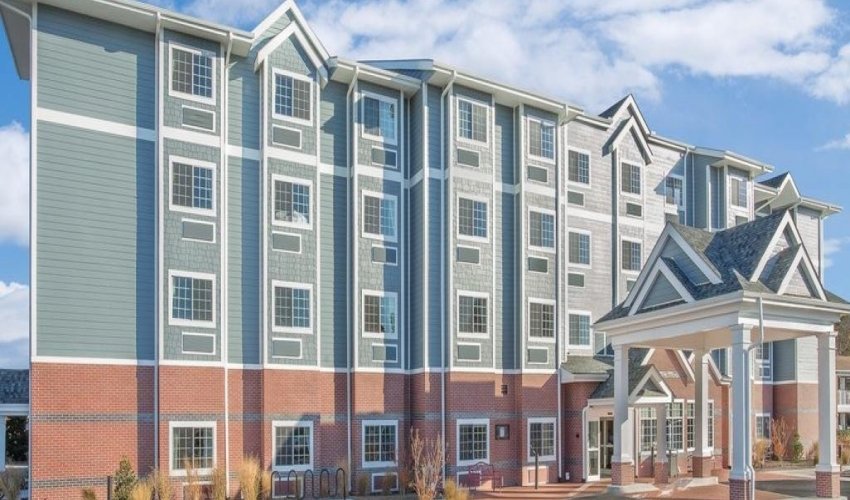 $$
Recent Reviews
TripAdvisor Traveler Rating
5
Microtel Inn & Suites by Wyndham Ocean City
513
#8 of 117 hotels in Ocean City
Charging My Card Before My Actual Check-In
I would have given 4 stars however, the desk clerk contacted me by phone at around 2:45 to see if I was still coming for my hotel stay as she was CHARGING the stay to my room and stated my card was...
zeemee4u
2022-09-06 12:27:14
Microtel Inn & Suites by Wyndham Ocean City
Wonderful Hotel
Wonderful hotel. A pair of beautiful glass dolphins greet you at the door...the desk clerk was extremely friendly....the room was beautifully designed and very, very clean. We had a big soft...
LITravelBug
2022-10-19 07:03:12
Microtel Inn & Suites by Wyndham Ocean City
Junk breakfast
The rooms are standard with cleanliness and nothing spectacular. The ceiling is high, so sounds like a cough echo. Thermostat only goes to 65. Complete junk breakfast: waffles and cereal. Small...
Hank W
2022-12-13 16:13:53
Microtel Inn & Suites by Wyndham Ocean City