Microtel Inn & Suites by Wyndham Ocean City
Closed
Sunday

12:00 am - 11:59 pm
Located in the heart of West Ocean City, MD, the Microtel Inn & Suites is the ideal location for your next visit to the Eastern Shore! Only a short drive to the Ocean City Beaches and Assateague Island, we are surrounded by family attractions, countless retail shops, and a plethora of dining options. All rooms are well-equipped with a mini-refrigerator, microwave, flat-screen HDTV, and other amenities that you enjoy in your very own home. Enjoy an early morning dip in the pool or a visit to the Fitness Center before heading out to see the local sites!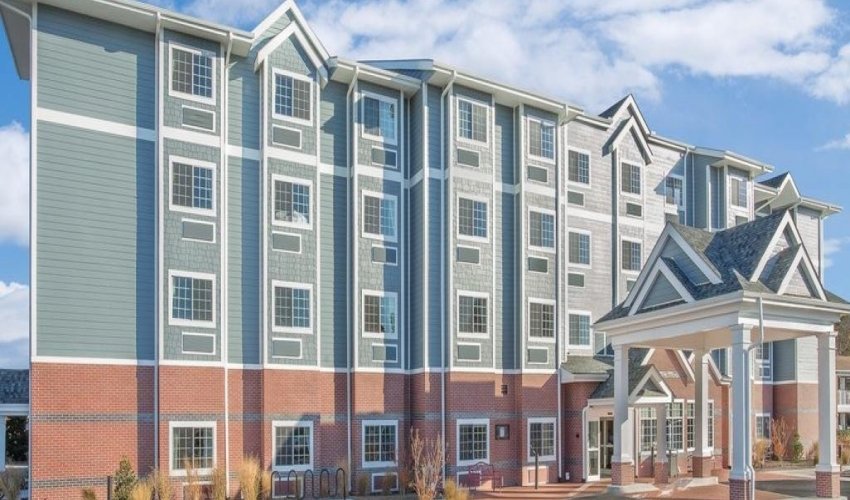 $$$
Recent Reviews
Travelers Choice 2020
TripAdvisor Traveler Rating
5
Microtel Inn & Suites by Wyndham Ocean City
472
#7 of 116 hotels in Ocean City
A Sub-Standard Stay
Checked-in around 6:00 p.m. Clerk was matter-of-fact (which is OK) but did not mention breakfast, or lack thereof. I saw the sign on the wall - Free Complimentary Breakfast Served Daily 6:30 - 9:30...
TrekRef
2020-10-10 16:51:51
Microtel Inn & Suites by Wyndham Ocean City
Welcoming
Our rooms were ready on arrival and most importantly clean and sanitized. All of the Microtel staff were friendly, accommodating and kind. One of the employees took the time to show us around. And...
DayTrip545190
2020-10-16 11:28:14
Microtel Inn & Suites by Wyndham Ocean City
Breakfast in oc
So I really wanted to leave this before I forget. I stayed a few weeks ago I meant to do this sooner but, I was there for 2 nights checked in late. Admittedly already ready and mad about these...
bulldish74
2020-10-18 18:27:22
Microtel Inn & Suites by Wyndham Ocean City