Holiday Inn & Suites Ocean City
Closed
Sunday

12:00 am - 11:59 pm
Take a swim in the Deep End! Enjoy this poolside bar and grill located in the Holiday Inn and Suites on 17th St. and the Boardwalk. Located just steps from the beach, this perfect oasis mixes the sounds and sights of the Atlantic Ocean with quality food that all will enjoy. Enjoy light fare, delicious snacks, tropical drinks, and yummy grill items right at The Deep End Poolside Bar & Grill.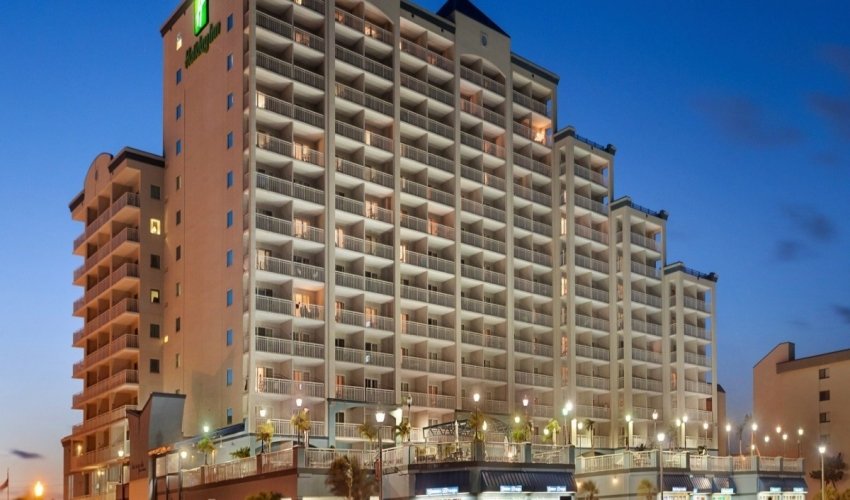 $$
Recent Reviews
TripAdvisor Traveler Rating
4
Holiday Inn & Suites Ocean City
1204
#17 of 117 hotels in Ocean City
The Best in Ocean City, MD
We have been coming to this Holiday Inn property for over 20 years. For us, and many we see, most return year after year. The reasons are clear. As a guest, at every touch point you are welcomed and...
harrysB5459JV
2022-09-06 12:50:49
Holiday Inn & Suites Ocean City
So below Holiday Inn Standards Not worth $284 per night
First you arrive at the front door and go in looking for the lobby. Find 4 elevators and stairs. NO Directions to check in area. You go up 1 story to check in. Staff about as friendly as a root...
raymondg590
2022-09-27 19:39:43
Holiday Inn & Suites Ocean City
Great location, needs repair
My husband and I had a four night stay towards the end of September. This hotel is a very expensive property with great proximity to the boardwalk and the beach. The first night we were there our...
Irene1217
2022-10-04 16:28:27
Holiday Inn & Suites Ocean City