Holiday Inn & Suites Ocean City
Closed
Sunday

12:00 am - 11:59 pm
Take a swim in the Deep End! Enjoy this poolside bar and grill located in the Holiday Inn and Suites on 17th St. and the Boardwalk. Located just steps from the beach, this perfect oasis mixes the sounds and sights of the Atlantic Ocean with quality food that all will enjoy. Enjoy light fare, delicious snacks, tropical drinks, and yummy grill items right at The Deep End Poolside Bar & Grill.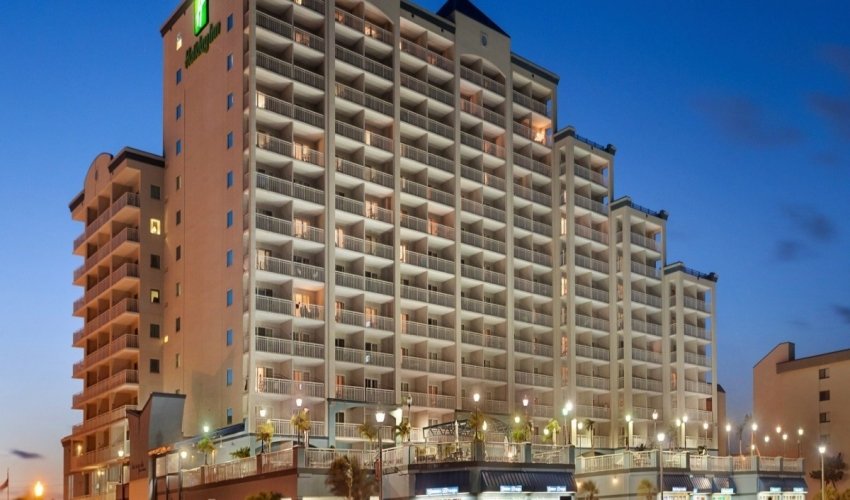 $$$$
Recent Reviews
Travelers Choice 2020
TripAdvisor Traveler Rating
4
Holiday Inn & Suites Ocean City
1172
#19 of 116 hotels in Ocean City
Location good, but some challeges
As everyone says, this is a good location in terms of the beach, boardwalk and restaurants. Our problems: there were just enough non-mask wearing people to be frustrating. Saying something to the...
JetskiNJ
2020-09-26 12:35:16
Holiday Inn & Suites Ocean City
A great time
We had a fantastic time here. The bed was comfy and the view of the ocean was perfect. There are three pools, a nice bar and restaurant, and the staff is so helpful and friendly. Perfect location...
ddallas1969
2020-09-30 06:37:10
Holiday Inn & Suites Ocean City
Holiday Day Inn Suites
We really enjoyed our week at the Holiday Inn Suites! The location is great, right on the boardwalk. We really made good use of the kitchen and the sun rising over the ocean every morning made for...
Bob O
2020-10-16 07:10:23
Holiday Inn & Suites Ocean City