Funcade
11:00 am - 10:00 pm
Sunday

11:00 am - 10:00 pm

Monday

11:00 am - 10:00 pm

Tuesday

11:00 am - 10:00 pm

Wednesday

11:00 am - 10:00 pm

Thursday

11:00 am - 10:00 pm

Friday

11:00 am - 10:00 pm

Saturday

11:00 am - 10:00 pm
Fun for the entire family! Featuring 12 original Skee Ball lanes, still only 25 cents per game! Great games, great prizes, great fun! Create a family tradition as so many families have since 1963!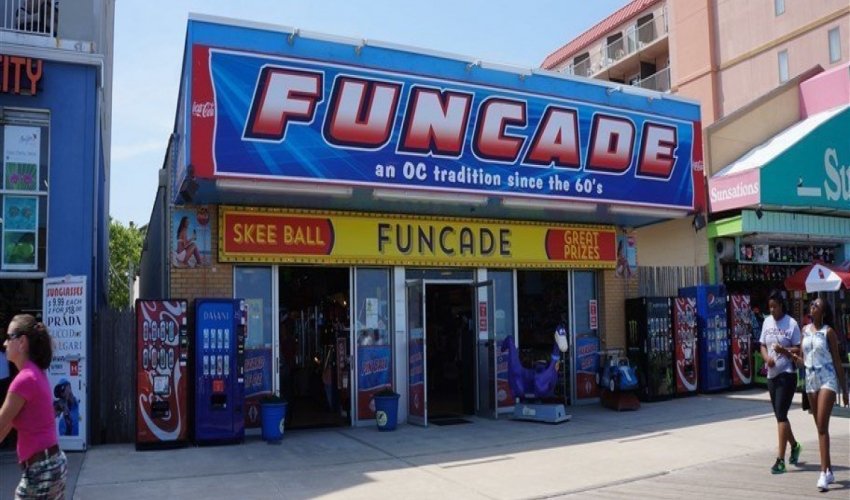 Recent Reviews
TripAdvisor Traveler Rating
5
Funcade
18
#13 of 29 Fun & Games in Ocean City
Best arcade in Ocean city
This arcade is the best. There is a wide variety of games to play. You can get some really nice prizes for the tickets won. The family that owns this arcade shops over the winter for new prizes. Only...
Sharon D
2019-08-10 07:16:13
Funcade
Friendly and fun
My 6 year old had a great time. Reasonable prices. I put 20 on a card and they give you two dollars for free. We were able to play everything she wanted (ski ball was 50 cents). The prizes were great...
jacquelinevacay
2022-07-25 05:51:46
Funcade
It was good until today 😡
My family was here on vacation. My child and I was cashing out the winnings. My child one a big dolphin. Your employee who has red curly hair. He is medium built. He has glasses too. He told me just...
jenniferdH4022HM
2022-08-27 19:39:19
Funcade