Fort Whaley RV Resort & Campground
Closed
Monday

8:30 am - 5:30 pm

Tuesday

8:30 am - 5:30 pm

Wednesday

8:30 am - 5:30 pm

Thursday

8:30 am - 5:30 pm

Friday

8:30 am - 5:30 pm
While we're just a stone's throw away from some major area attractions like Ocean City, Assateague Island, and Berlin, we've got a ton of amenities you'll enjoy right on site! Delight in free Miniature Golf all season. Join in fun family activities at the pavilion. Splash around in our camper-only swimming pool. Take your fur-babies for a run inside the dog park. Reel in some fish at the lake. Relax in the clubhouse with some billiards and arcade games. And if you forgot something or need a meal away from the campfire, our fully-stocked general store is sure to fix you right up. On top of all that, Fort Whaley campers enjoy free access to the Water Park, as well as discounted admission to the High Ropes Adventure Park and Western Theme Park at Frontier Town. We even have a free Beach Shuttle to get you there and back during peak season!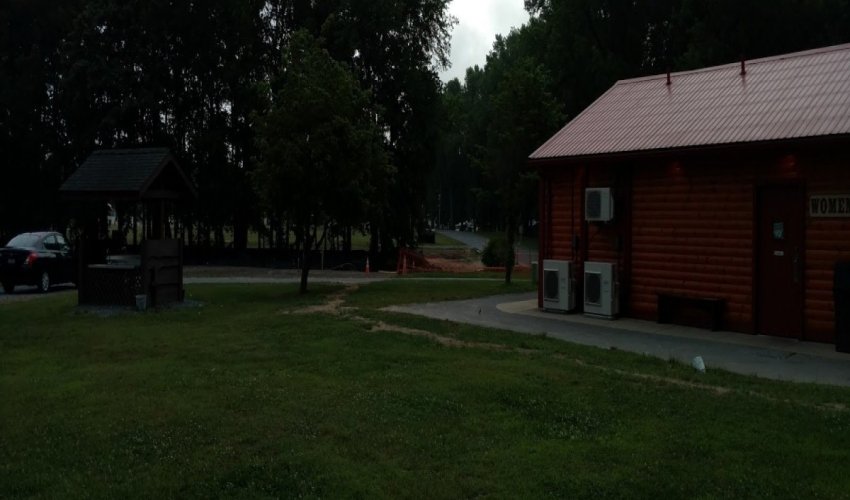 $$$
Recent Reviews
TripAdvisor Traveler Rating
4
Fort Whaley RV Resort & Campground
115
#1 of 1 Specialty lodging in Whaleyville
Fort Whaley campground
Sadly I feel forced to write this about our stay. We stayed in the cabins and while they were clean and comfortable your personal property is not cared for. Cleaning was being done next door and...
8888jptravel
2020-08-13 07:46:38
Fort Whaley RV Resort & Campground
Nice campground
We have been staying here and Frontier Town for 30 years. A lot of upgraded and changed over the past few years.. most good but sure do miss the shaded sites. New restrooms are really nice...
Adventuresof4
2020-09-07 11:26:22
Fort Whaley RV Resort & Campground
We enjoyed our stay and will return
We visited for the cancelled Ocean City Bike Weekend for motorcycles. Our group had rented four sites next to each other. We checked in Thursday and checked out on Sunday. The check-in staff was...
crazyted1
2020-09-21 17:21:16
Fort Whaley RV Resort & Campground