Fort Whaley RV Resort & Campground
9:00 am - 5:00 pm
Monday

9:00 am - 5:00 pm

Tuesday

9:00 am - 5:00 pm

Wednesday

9:00 am - 5:00 pm

Thursday

9:00 am - 5:00 pm

Friday

9:00 am - 5:00 pm

Sunday

8:00 am - 4:00 pm

Saturday

8:00 am - 8:00 pm
While we're just a stone's throw away from some major area attractions like Ocean City, Assateague Island, and Berlin, we've got a ton of amenities you'll enjoy right on site! Delight in free Miniature Golf all season. Join in fun family activities at the pavilion. Splash around in our camper-only swimming pool. Take your fur-babies for a run inside the dog park. Reel in some fish at the lake. Relax in the clubhouse with some billiards and arcade games. And if you forgot something or need a meal away from the campfire, our fully-stocked general store is sure to fix you right up. On top of all that, Fort Whaley campers enjoy free access to the Water Park, as well as discounted admission to the High Ropes Adventure Park and Western Theme Park at Frontier Town. We even have a free Beach Shuttle to get you there and back during peak season!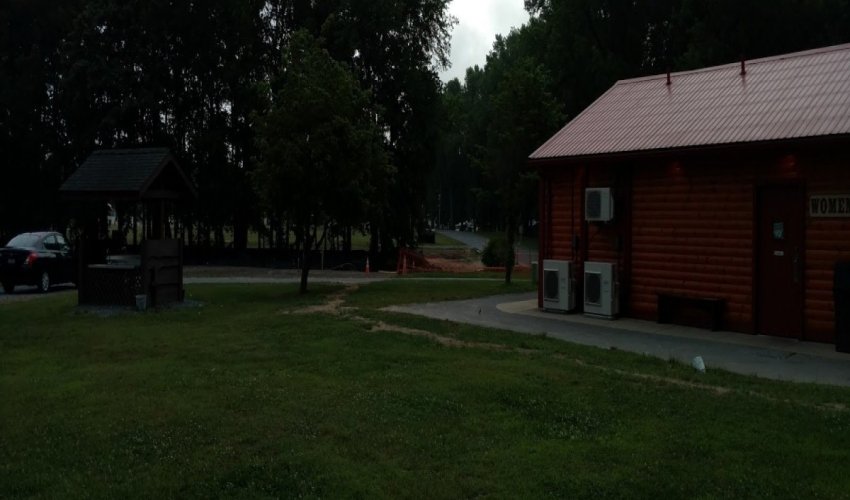 Recent Reviews
Fort Whaley RV Resort & Campground
Annie Miao : 5 on 10/4/2023 5:44 pm
This was our very first time staying at a Sun Outdoors resort and we were incredibly impressed. We stayed at the premium cottage and it is one of the few places we've stayed during our travels where the place actually matches the pictures. Very new and pristine, and everything kept in good working order and immaculate condition. Perfect for small families and when we asked for a late checkout, they were very happy to accommodate and work with us. Staff was extremely friendly as well - loved it here and can't wait to stay at their other resort locations!
Annie Miao
1696441479
Fort Whaley RV Resort & Campground
Jason Hatfield : 5 on 11/2/2023 1:47 pm
Really can not speak on their cabins or RV sites. However for lot locations for tents are very nice and affordable. If you need electricity it is available at each site location. Picnic and fire rings are located in good location to set tent accordingly on each lot. Bath houses are kept very clean and have hot water. Enjoyed my stay will definitely return.
Jason Hatfield
1698932861
Fort Whaley RV Resort & Campground
Tracey Thompson : 5 on 9/25/2023 11:49 am
An excellent campground! Was centrally located for all we were doing for our vacation. The RV sites were neat and clean. Comfort stations were immaculate. Staff very friendly and helpful. They offer many activities for those just wanting to hang on the grounds. A great price! Definitely stay at again, and will check other Sun Outdoor campgrounds!
Tracey Thompson
1695642595
Fort Whaley RV Resort & Campground