Fort Whaley RV Resort & Campground
Opens at 8:00 am 8:00 am - 4:00 pm
Monday

8:00 am - 4:00 pm

Tuesday

8:00 am - 4:00 pm

Wednesday

8:00 am - 4:00 pm

Thursday

8:00 am - 4:00 pm

Friday

8:00 am - 10:00 pm

Sunday

8:00 am - 4:00 pm

Saturday

8:00 am - 10:00 pm
While we're just a stone's throw away from some major area attractions like Ocean City, Assateague Island, and Berlin, we've got a ton of amenities you'll enjoy right on site! Delight in free Miniature Golf all season. Join in fun family activities at the pavilion. Splash around in our camper-only swimming pool. Take your fur-babies for a run inside the dog park. Reel in some fish at the lake. Relax in the clubhouse with some billiards and arcade games. And if you forgot something or need a meal away from the campfire, our fully-stocked general store is sure to fix you right up. On top of all that, Fort Whaley campers enjoy free access to the Water Park, as well as discounted admission to the High Ropes Adventure Park and Western Theme Park at Frontier Town. We even have a free Beach Shuttle to get you there and back during peak season!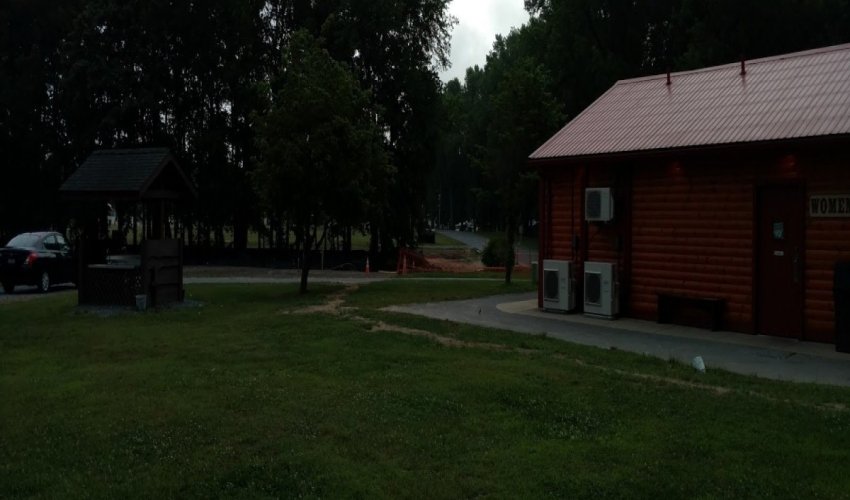 Recent Reviews
TripAdvisor Traveler Rating
4
Fort Whaley RV Resort & Campground
130
#1 of 1 Specialty lodging in Whaleyville
Do NOT recommend
Booked a cabin rental only to get here and find out our accommodations aren't even completed and that all of the lumber for our trailer skirting in the grass. They started conducting work on the...
795robertaw
2022-07-20 14:53:23
Fort Whaley RV Resort & Campground
We Do Not recommend this or other Sun Outdoors Campgrounds
New owners changed a Fort Whaley from Great to a Mediocre overpriced facility. This was our sixth and last visit. The new owners are only about the money. Fort Whaley was a quiet location, had well...
Jscott6
2022-08-10 12:33:03
Fort Whaley RV Resort & Campground
Looking Forward to our Spet 2022 visit
We stayed a week in RV lot 47 last September for OC Bike Week. The campgrounds were very clean as well as the pool and shower houses. I'm not sure what all the complaints on here are about, they...
markfb
2022-08-31 08:52:54
Fort Whaley RV Resort & Campground