Coldwell Banker Vacations - Pyramid Rentals
8:30 am - 5:00 pm
Sunday

8:30 am - 5:00 pm

Monday

8:30 am - 5:00 pm

Tuesday

8:30 am - 5:00 pm

Wednesday

8:30 am - 5:00 pm

Thursday

8:30 am - 5:00 pm

Friday

8:30 am - 5:00 pm

Saturday

8:30 am - 5:00 pm
The Pyramid, located in Ocean City, Maryland offers a unique architectural design and features an outdoor pool and oceanfront deck. The building is located directly across the street from a shopping center and public tennis courts. These vacation rental accommodations include a washer, dryer, dishwasher, air conditioning and a private balcony with a great view of the ocean. One, two and three bedroom vacation rentals available. Non-refundable building registration fee required. Three elevators. No pets, please. Mini Weeks Available - Call for Availability and Rates 1-800-523-1405 The Pyramid, located in Ocean City, Maryland offers a unique architectural design and features an outdoor pool and oceanfront deck. The building is located directly across the street from a shopping center and public tennis courts. These vacation rental accommodations include a washer, dryer, dishwasher, air conditioning and a private balcony with a great view of the ocean. One, two and three bedroom vacation rentals available. Non-refundable building registration fee required. Three elevators. No pets, please. Mini Weeks Available - Call for Availability and Rates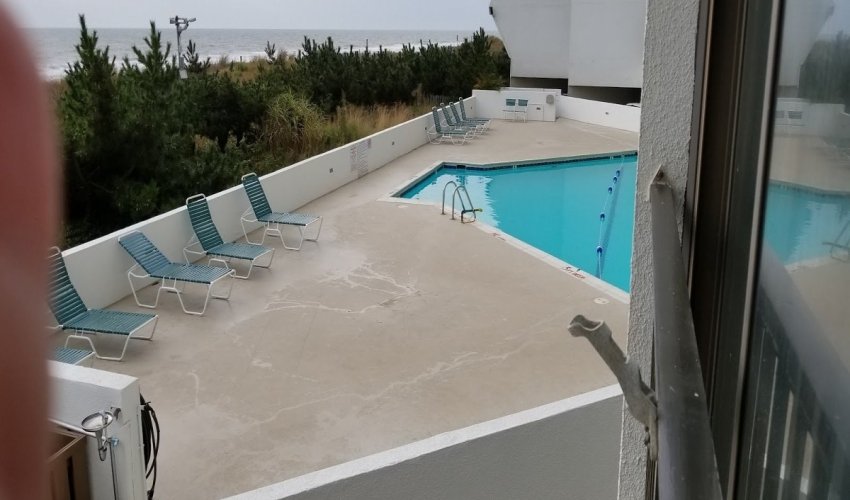 Recent Reviews
Coldwell Banker Vacations - Pyramid Rentals
Kevin Davenport : 4 on 7/3/2023 9:08 pm
Rented a condo. Easy to find and get into. Be ready to clean up after yourself and be diligent w the sand. Brought 3 small kids here. Great views, great pool, clean building and grounds. We will be back.
Kevin Davenport
1688418527
Coldwell Banker Vacations - Pyramid Rentals
Trista Wilson : 4 on 8/28/2023 2:28 am
Very nice place to go with family and not looking for the boardwalk experience every day. Also, cleaning was a little under par, but I clean where I go anyway. I wound go back again.
Trista Wilson
1693189719
Coldwell Banker Vacations - Pyramid Rentals
Don Lambert : 3 on 8/8/2023 5:29 pm
The room was half decent. The views are amazing. The staff is absolutely terrible, they are so strict when it comes to the pool. You only can stand and not move or you get yelled at(it is a liability they keep saying). They should call it the no fun pool. Besides the pool police everything was pretty nice
Don Lambert
1691515785
Coldwell Banker Vacations - Pyramid Rentals