Castaways RV Resort & Campground
Closed
Monday

8:30 am - 5:30 pm

Tuesday

8:30 am - 5:30 pm

Wednesday

8:30 am - 5:30 pm

Thursday

8:30 am - 5:30 pm

Friday

8:30 am - 5:30 pm
Nestled along the shores of the beautiful Sinepuxent Bay, Castaways Campground offers spectacular views of the Assateague National Seashore and the Ocean City skyline. Whether you tent camp, own a motorhome, rent one of our RV's you'll find Castaways offers a luxurious camping vacation second to none.
Relax on our private beach on in one of our two pools, have a cool drink at our waterfront tiki bar, join our daily activities or catch our free shuttle into Ocean City. With two dog parks, marina, boat slips, planned activities and more - Castaways is a great vacation for kids of all ages.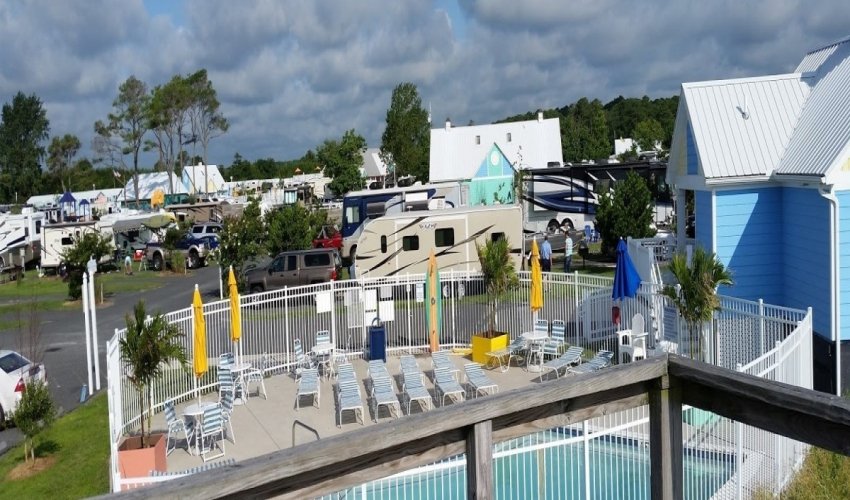 Recent Reviews
TripAdvisor Traveler Rating
4
Castaways RV Resort & Campground
342
#2 of 4 Specialty lodging in Berlin
Overpriced and rude staff!
After making my reservations months in advance for two sites together when we arrived they had moved one of our sites. I verified the week prior that are sites were good to go and was told yes. When...
nicole_marie528
2020-09-04 12:59:37
Castaways RV Resort & Campground
Crab Feast at Massey Landing
The Resort is beautiful and a great vacation site. However, sponsoring a Crab Feast isn't the best use of their time. I purchased six tickets for the Crab Feast held on Sat., 19 Sep 2020 from 1:00...
hughgm2020
2020-09-22 16:43:45
Castaways RV Resort & Campground
If you are a party animal, this is the place for you!
Arrived on a Wednesday. Facilities and staff were top notch. I would give them 5 stars! Very helpful and accommodating! Site was excellent! Facilities were well kept and clean. We did not know...
George C
2020-10-26 04:34:25
Castaways RV Resort & Campground