Castaways RV Resort & Campground
Opens at 8:30 am 8:30 am - 5:30 pm
Monday

8:30 am - 5:30 pm

Tuesday

8:30 am - 5:30 pm

Wednesday

8:30 am - 5:30 pm

Thursday

8:30 am - 5:30 pm

Friday

8:30 am - 5:30 pm
Nestled along the shores of the beautiful Sinepuxent Bay, Castaways Campground offers spectacular views of the Assateague National Seashore and the Ocean City skyline. Whether you tent camp, own a motorhome, rent one of our RV's you'll find Castaways offers a luxurious camping vacation second to none.
Relax on our private beach on in one of our two pools, have a cool drink at our waterfront tiki bar, join our daily activities or catch our free shuttle into Ocean City. With two dog parks, marina, boat slips, planned activities and more - Castaways is a great vacation for kids of all ages.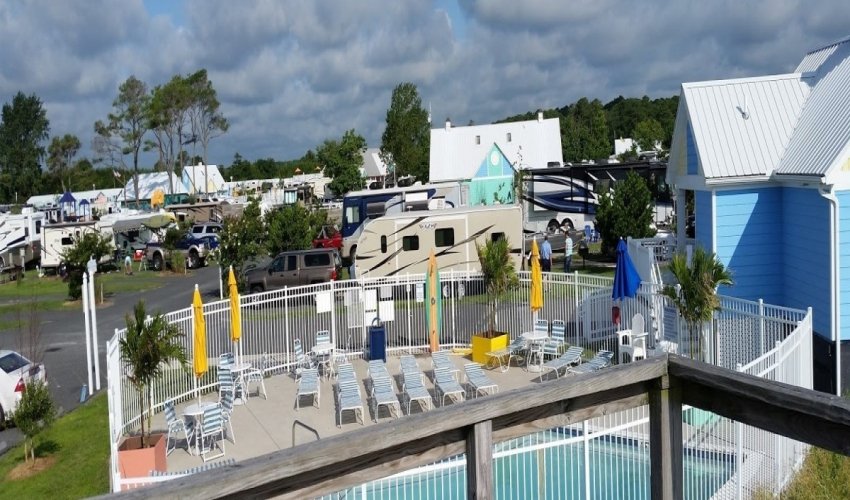 Recent Reviews
TripAdvisor Traveler Rating
4
Castaways RV Resort & Campground
366
#3 of 5 Specialty lodging in Berlin
Nice spot, but too many dogs
My husband and I recently stayed here with our fifth wheel camper. The sites were spacious, nice water views, bay and small beach area nice. However although we love animals, there were so many dogs...
VMP220
2022-09-03 06:07:24
Castaways RV Resort & Campground
Don't have an emergency
We have a 2 night trip set for 9/26-9/28. Our dog, ( who we paid to take with us on the trip) has gotten extramly sick. Tried to call 9/20, 6 days prior to arival to cancel or get a credit for a...
Happiness568042
2022-09-20 14:42:18
Castaways RV Resort & Campground
Don't Believe the Advertisement (Bait & Switch)
I attempted to book using the 33% advertised code... the site continued to apply the 20% code... so I called the number. I received a call back this morning. The representative couldn't get the 33...
sholt618
2023-02-03 05:09:40
Castaways RV Resort & Campground