Action Watersports
Open Now 8:00 am - 8:00 pm
Sunday

8:00 am - 8:00 pm

Monday

8:00 am - 8:00 pm

Tuesday

8:00 am - 8:00 pm

Wednesday

8:00 am - 8:00 pm

Thursday

8:00 am - 8:00 pm

Friday

8:00 am - 8:00 pm

Saturday

8:00 am - 8:00 pm
Action Watersports supplies everything you need for a thrilling water adventure with jet skis! Rent a jet ski with you and your family on three miles of open water on the Assawoman Bay. No experience is necessary! Action Watersports will supply you with life jackets, safety training, and instructions given by a highly qualified employee. You can also store your jet ski daily or seasonally to make riding your jet ski in Ocean City even easier.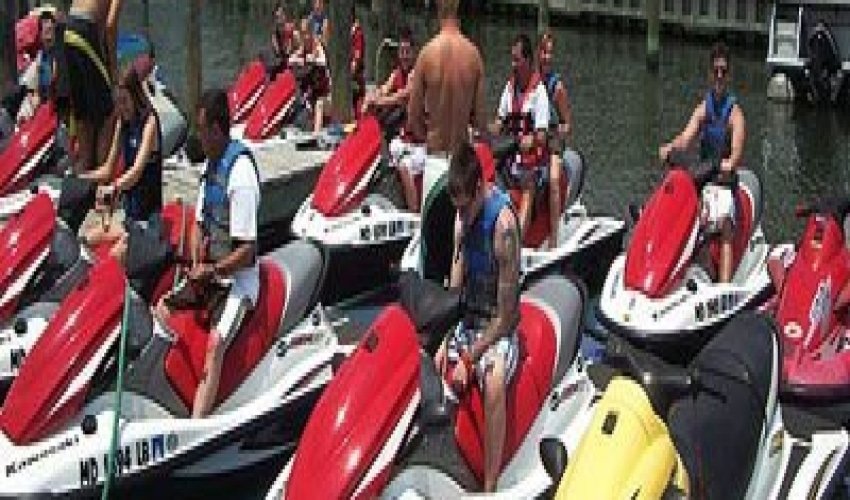 Recent Reviews
TripAdvisor Traveler Rating
5
Action Watersports
23
#27 of 50 Boat Tours & Water Sports in Ocean City
Great time!
We had 4 teenage girls jet skiing. The guide takes you out if the channel and then you are free to roam in about a 2 mile area. The guide actually encouraged the girls the "throw each other off" and...
Kmacdona
2020-07-16 08:33:57
Action Watersports
Great time!
We had a family of 5 with two teenage drivers. We rented 4 jet skis and were able to book utilizing an online coupon in a matter of minutes. We arrived the required 30 minutes prior to our ride time...
beckyd144
2020-07-24 10:20:02
Action Watersports
Great experience!
Awesome experience with the family! Highly recommend. The staff was friendly, helpful and amazing. We will be back.
hollia939
2020-07-27 05:32:12
Action Watersports